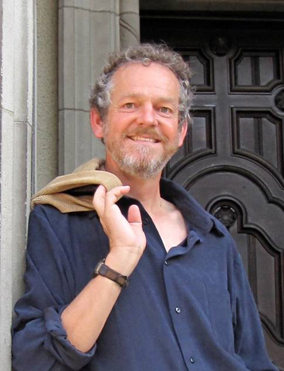 Science and Religion: Beyond the Impasse?

7pm Thursday, April 26th
Purchase Tickets

Season Tickets for this event are available through our office at 503-232-2300 or online here! A season ticket represents a 40% savings off single ticket prices.

Dr. Philip
Clayton

Claremont School of Theology
Philip Clayton, Ingraham Professor of Theology, Vice President for Academic Affair, Dean of the Faculty at Claremont School of Theology and Provost for Claremont Lincoln University.
Dr. Clayton develops a constructive Christian theology in dialogue with metaphysics, modern philosophy, and science. The demands of this task have led to his work and publications in the theory of knowledge; the history of philosophy and theology; the philosophy of science; physics, evolutionary biology and the neurosciences; comparative theology; and constructive metaphysics. A panentheist, he defends a form of process theology that is hypothetical, dialogical and pluralistic.
Author of 18 books and hundreds of articles, Clayton is an international leader in the dialogue between science and the world's religions, a scholar on the future of faith, and an activist in emergent Christianity. He received Ph.D., M.Phil., and M.A. degrees from Yale University after receiving an M.A. from Fuller Theological Seminary and a B.A. from Westmont College. Clayton has also been instrumental in the planning process for Claremont Lincoln University.
STUDY GUIDE
What are the implications of the mystery of evolution?
Life as a whole is a developing ecological system of systems, revealing our close ties to both plants and animals.
Consciousness, freedom, and moral responsibilty are naturally emergent.
Are they also spiritually significant?